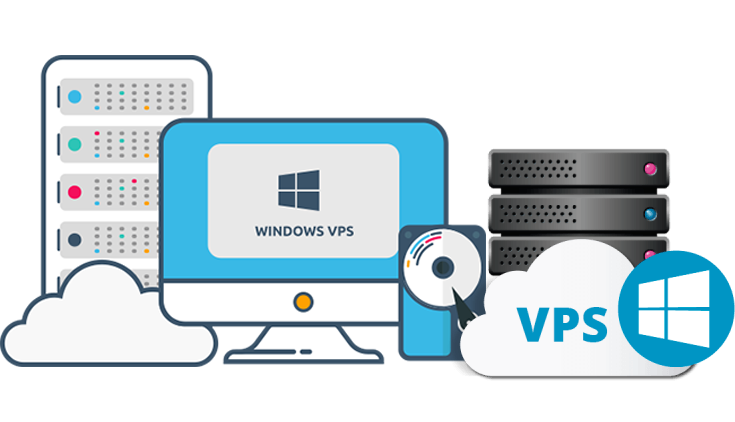 Your business can really thrive under our Windows VPS Hosting systems. Host your website online, letting us do the heavy lifting for you. No need for your staff to include dedicated web specialists. No need to invest in loads of hardware and infrastructure that you simply don't need. With our Windows VPS Hosting systems, we can take care of your needs so you can be free to take care of your business.
We offer many different Windows VPS Hosting solutions. Take a look at our plan. You're sure to find one that fits your business's unique needs. Or, if the number of choices we offer are making you dizzy, just let our dedicated staff help you figure out what you need. And don't fret - our systems are scalable, so they can grow as your business thrives and your needs increase.
Our Windows VPS Hosting Plans Features Included in All Plans
1 Gbps Ports
Solid State Drives
Snapshots
99.9999% Uptime
Free Website Transfer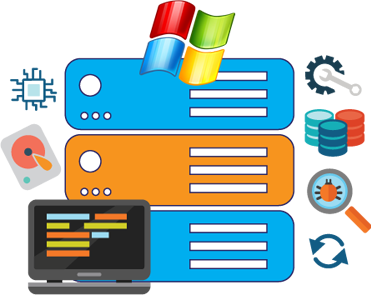 Custom ISO's
100% Satisfaction
Multiple Locations
Enterprise Firewall
Windows VPS Features
Get started with a Windows VPS today to receive dedicated resources that are exclusively for you. What's more? It takes mere minutes for us to get your VPS up and running!
Redundant Network

With no single point of failure, our redundant network provides the stability you need. We guarantee your Windows VPS will always be available for you.

Server Monitoring

Our real-time monitoring service is offered for all Windows plans. Should an issue be identified, a ticket is proactively created, allowing our experts to resolve it ASAP.

Instant Scalability

Increase your resources instantly by upgrading to the next tier of your Windows VPS plan! Upgrade your server with ease anytime in the Techastrum Cloud Portal.
Nightly Backups

Our nightly backups service is offered on all Windows VPS plans, ensuring that your data is automatically backed up to the cloud each night.

Full Management

Receive technical support anytime, 24/7 from our team of experts. Rest assured that should an issue arise, we've got you covered with full server management.

Cutting-Edge Hardware

We only use the best when it comes to our infrastructure's hardware. This allows us to provide speed and reliability to ensure your Windows VPS is running optimally.