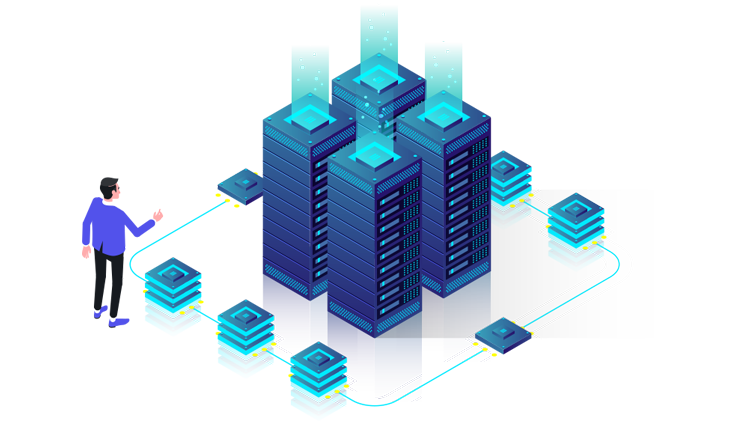 Those Businesses who are entering the web world and are looking out for an appropriate web hosting plan, Reseller Hosting is that the excellent one. Reseller Hosting Services is one of the effective web hosting solutions during which an account owner will access the hard disc area and bandwidth allotted to them to host many sites. Techastrum, a reliable reseller hosting company, offers you the best reseller hosting to administer the hosting of other websites on your server.
cPanel/WHM
Free Data Migration
Server Locations
Dedicated IP Available
Latest OS Version
Fully Managed Via WHM
100% Uptime Guarantee
Unlimited FTP Accounta
6 Hours Resolution Guaranteed Features of
Our Reseller Hosting Services
24x7x365 Technical Support

With Techastrum, you get 24*7 hrs 365 days of technical support through emails. Over the years, we have made our mark in providing the best technical support along with the qualitative services. 15 to 30 minutes is our average ticket attendance timing.

Plesk Web Hosting Control Panel

We offer the industry's leading Plesk control panel with each Linux reseller web hosting and Windows reseller web hosting packages. Through our reseller hosting panel, the account holders can easily manage their web hosting accounts.

Plesk Web Application Installer

We offer free Plesk web Applications script installer in conjunction with our UNIX system reseller net hosting plans. With the assistance of an easy panel interface, you'll be able to install Joomla, OScommerce, Wikis, Calendars, WordPress, Forums, Blogs, and different outstanding CMSs at the convenience of few clicks.
RAID Protected Servers

In order to make sure that the info remains safe even if any hard drive gets unsuccessful, Techastrum offers cheap reseller hosting services that are RAID-1 protected. In RAID-1, data is copied to two hard drives at the same time when it's uploaded to the server by the user.

R1 Soft Daily Backup Included

The reseller hosting services that we offer encompasses R1Soft daily backup to ensure stronger backup policies free of cost.

Unlimited Reseller Hosting

Most of our reseller web hosting packages are inclusive of unlimited disk space and unlimited bandwidth so that the reseller can make maximum price benefits while selling it to the end-user.

No Long Term Contract Required

You all can subscribe to our reseller hosting packages even for a 1-month term. Therefore, you are not required to sign up for a long time. You can also block your funds till the time you are sure that the service and support provided to you is of supreme quality.

30 Days Refund Policy

With Techastrum, you get thirty days money-back guarantee. whilst getting any of our economical reseller hosting packages, you get thirty day time to ensure that you just have purchased the best reseller hosting package.

Unlimited MySQL And MSSQL

The reseller hosting plans we provide presents to the user with unlimited MySQL and unlimited MSSQL databases. With this, you'll easily produce as many MySQL databases as you wish on Linux/Reseller hosting packages or MSSQL databases from the panel simply.