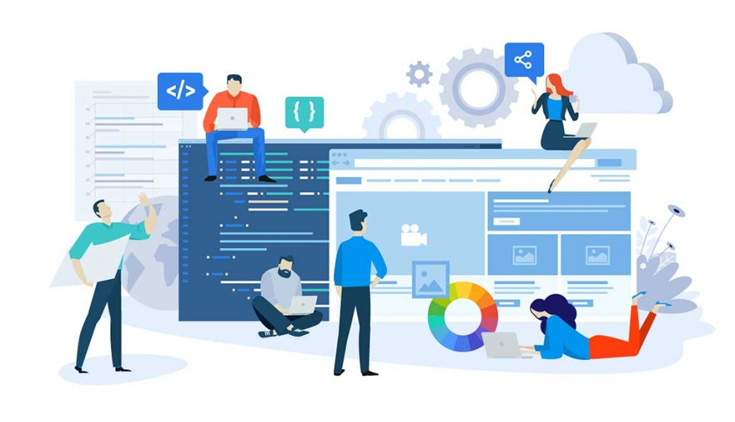 Custom Web development is that the coding or programming that allows web site functionality, per the owner's requirements. It deals with the non-design aspect of creating websites, which has coding and writing markup.
Techastrum is one of the highest custom website development company in Moradabad that understands your business goals and make your website per your requirements. With our highly talented team of web developers, we make a unique identity that will enable you to stand out from the competition.
We are specialized in web developing sites as per your needs. So, what are you waiting for? Get our custom now. You only have to offer India with the specifications and that we can give you the best website at budget-friendly prices. We have a tendency to use open-source platforms that are very effective in providing customization.
You Need Custom Web Development
To customize Your on-line Identity
Distinct website design
Custom Web Development provides you an advantage to be distinct from your competitors. it'll be very common if you use a template primarily based website without customization as millions of others could be using the same generic template that appears just like yours.
Pay only for what you need
In an open-source package, you're needed to pay for completely different features that you may not even need. But, this is not the case with custom website development as here you'll be paying only for the functionalities that you want.
Ease To Scale
With Custom Web Development, you have the advantage of opting for the technologies that you want your website to be developed on. This helps to scale your business and streamline it for future business requirements.
High Flexibility
With the services of a Custom Web Site Development Company, you get a tailor-made web site to simply create modifications consistent with the varied necessities of the business.
Creativity & Innovation In design
With our Custom Web Site Development Services, you get the scope of being creative with your design. this gives the option of incorporating distinct features that give you a competitive advantage over your rivals.
Cost-Effective
The initial cost of designing and developing a customized web site may be more than that of pre-built websites but down the road, you need less spending. in the light of guaranteed better ROI, a Custom WebSite Design is worth the expense.
Our Custom Web Development
Process